Fetishism is about the love for a particular thing – an object, a material, a substance, a body part or some more abstract phenomenon. Central to fetishism is how this thing, the fetish, can be a part of well-being, attraction, sexuality, identity, how to live and love. Fetishism can be expressed in a variety of ways; from those relatively often depicted, such as people living and loving leather, to those more rarely seen in popular media.
Fetishists, let us parade this symbol to show our pride in our love, in ourselves and in our ways of life!

– A symbol depicting the very core of fetishism: People with open arms (the left and right elements) joined in their passion of their fetishes (the top and bottom elements).

Completed with a background it becomes the Fetish Flag: Placed upon the classic black-blue-white stripes it represents fetishism in kink / leather culture tradition. (Click to enlarge.)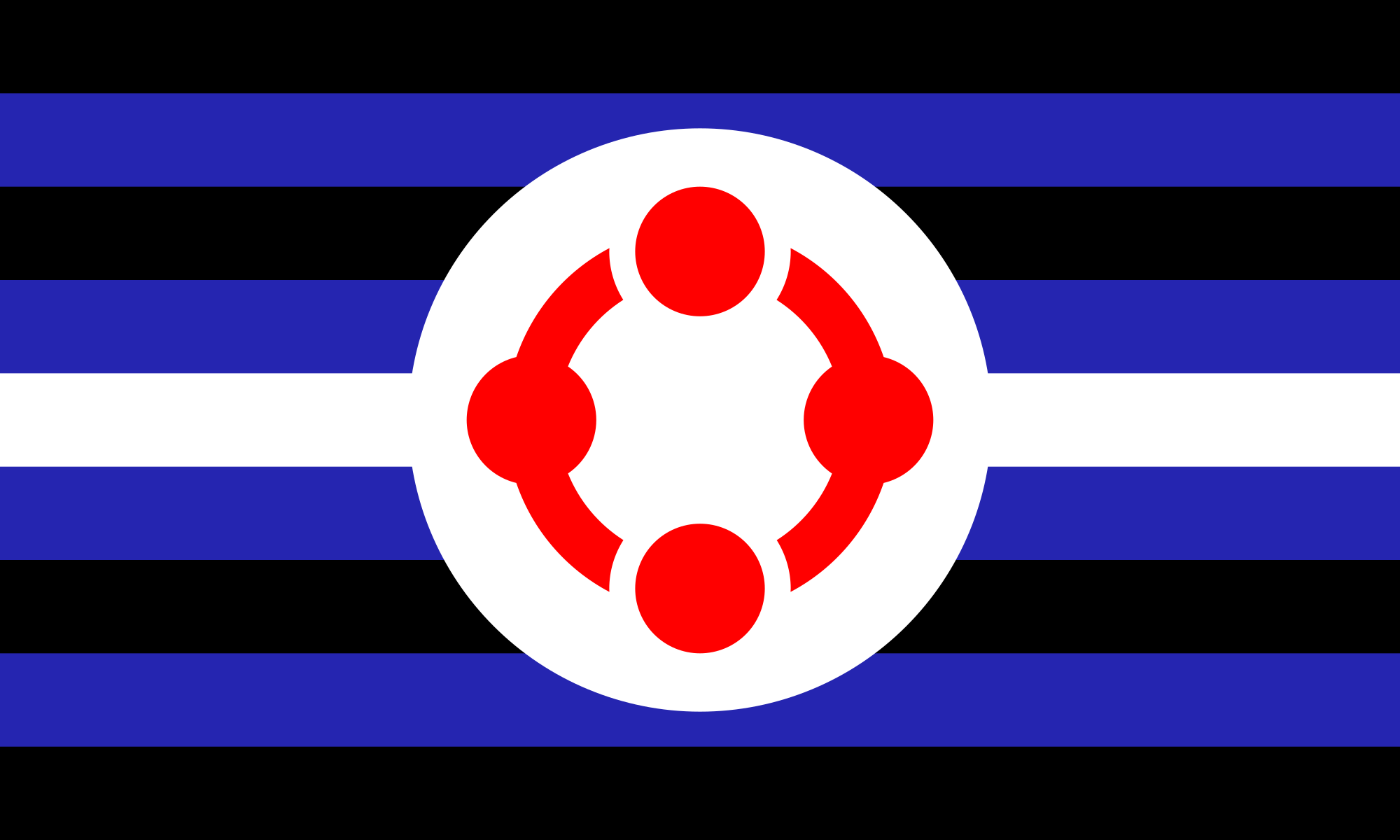 As the symbol at the center of the flag is minimalistic and stylized, it is also discreet and versatile, allowing it to be used almost anywhere: As a pin, as a tattoo or as jewelry. The symbol and flags may be used freely – Why not hang the flag from your balcony, display it on web pages, design a coffee cup? Click here for detailed symbol measurements
The symbol can be combined with other backgrounds for representation in other contexts. For instance: Placed on the bisexuality flag it can represent bisexual fetishists. Placed on the rainbow flag it allows for representation in a general diversity and equal rights context. Feel free to let the background depict your particular fetish or context. Or perhaps you perfer it simple and black?